TREAD: Navigating Professional Depths
The TREAD project objective was to create a visual identity for a special consulting and group forum sector of a traditional CPA firm. TREAD's look was to reflect the desire to break through the surface culture and get down to the heart and mind of human matters that impact us professionally. The name "TREAD" comes from the idea of treading to keep our heads above water... it also conjures up images of being walked on, or treading powerfully or delicately by foot. The logo design and tagline creation here convey simplicity in a contemporary style that is relatable to professionals.
TREAD is a new concept in business and personal development that serves to provide professionals with a multi-layered strategy for becoming there best professionally and even personally. TREAD was created in response to an overly stuffy, professional culture geared towards seeking wealth and power as badges of success. TREAD recognizes that there is more to address in leadership development, that under polished exteriors we are all just humans hoping to make the right next move.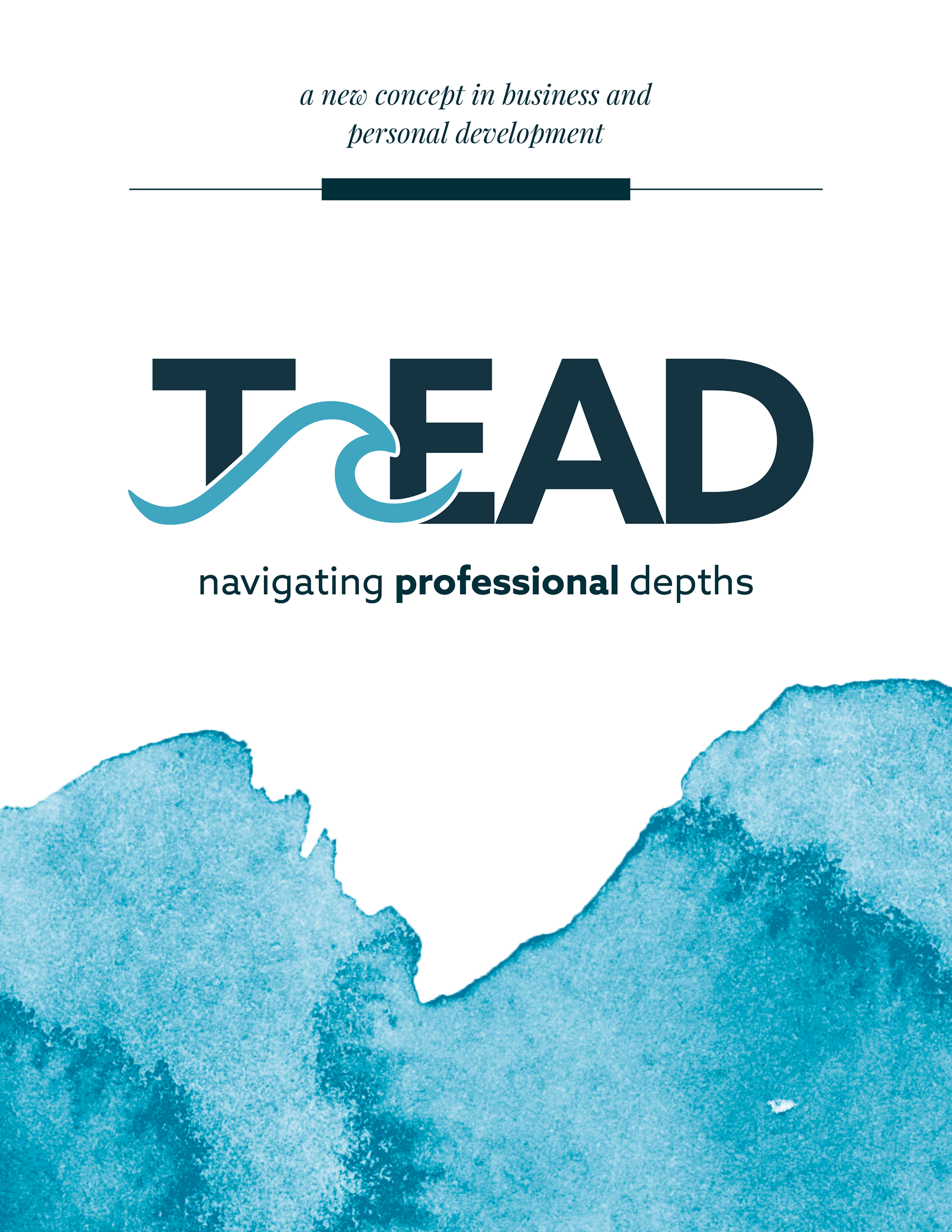 While a third of our lives is spend giving ourselves to work, it would seem work should offer us more in terms of fulfillment, authentic support systems and personal growth than it does in surface relationships, money and control. TREAD offers opportunity to go beneath the surface - helping leader become better professional humans and navigate the depths professionalism and leadership.